Micro USB: 5V/2A ~ 12V/1.5A | USB-C™: 5V/2A ~ 12V/1.5A (PD)
QC 3.0 Port: 5-12V/2A-1.5A (QC3.0)
USB-C™: 5-12V/3A-1.5A (PD)
Powerful 10000mAh lithium-ion backup battery
Compatible with all 5V USB-powered devices including new USB-C™ devices.
Automatic Voltage Regulation
Charge or run your devices safely with PowerTank-10's built-in Automatic Voltage Regulation.
Small, Stylish and Durable Aluminum Design
PowerTank-10 is small in size and premium aluminum housing boasts both style and durability to guarantee a long-lasting product.
Power Delivery and Quick Charging
Charge your USB powered devices with 18W power Delivery and Quick Charging 3.0 USB ports
PowerTank-10 can simultaneously charge two devices providing maximum speed in both cases
F.A.Q
When I press the power button on my power bank, nothing happens. Is the battery dead?
No, it just needs to be recharged for 3-4 hours. If the problem persists, please contact us at customerservice@promate.net for assistance and a customer service representative will reply to your inquiry in a timely fashion.
How long should it take to fully charge my portable charger?
Typically, it will take up three to four hours to fully charge a Promate portable power bank after its initial charge. Smaller power bank should take less time, and larger portable chargers or external batteries may take slightly longer. For models with USB or micro USB input port, the output current from USB wall charger or PC USB port will inference charging time too.

Design & Engineering
Showcase Honors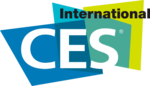 CES Innovations
Awards Honorees


Me Retail Academy
Accessories Vendor