Multi-Functional Storage Organizer
Never Lose Anything in the Car
Multi-Functional Accessory
Store everything, from cards to CD's within this slim organizer. It even includes a quick access tissue dispenser.
Never Lose Anything in the Car
Its distinctive design and ideal width allow for easy storage of small items.
Storing your valuable items in one place saves you time and may even prevent an accident.
Due to its specially designed, flexible body you can install CarCaddy in nearly every car.
Remove and re-install CarCaddy with ease when the seat needs to be moved backwards or forward.

Design & Engineering
Showcase Honors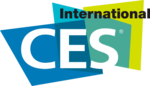 CES Innovations
Awards Honorees


Me Retail Academy
Accessories Vendor